Japanese toy company Megahouse is releasing the big and shiny Ultimate Article Kamen Rider Ichigo, celebrating Kamen Rider's creator Shotaro Ishinomori 80th birth day, releasing March 2019.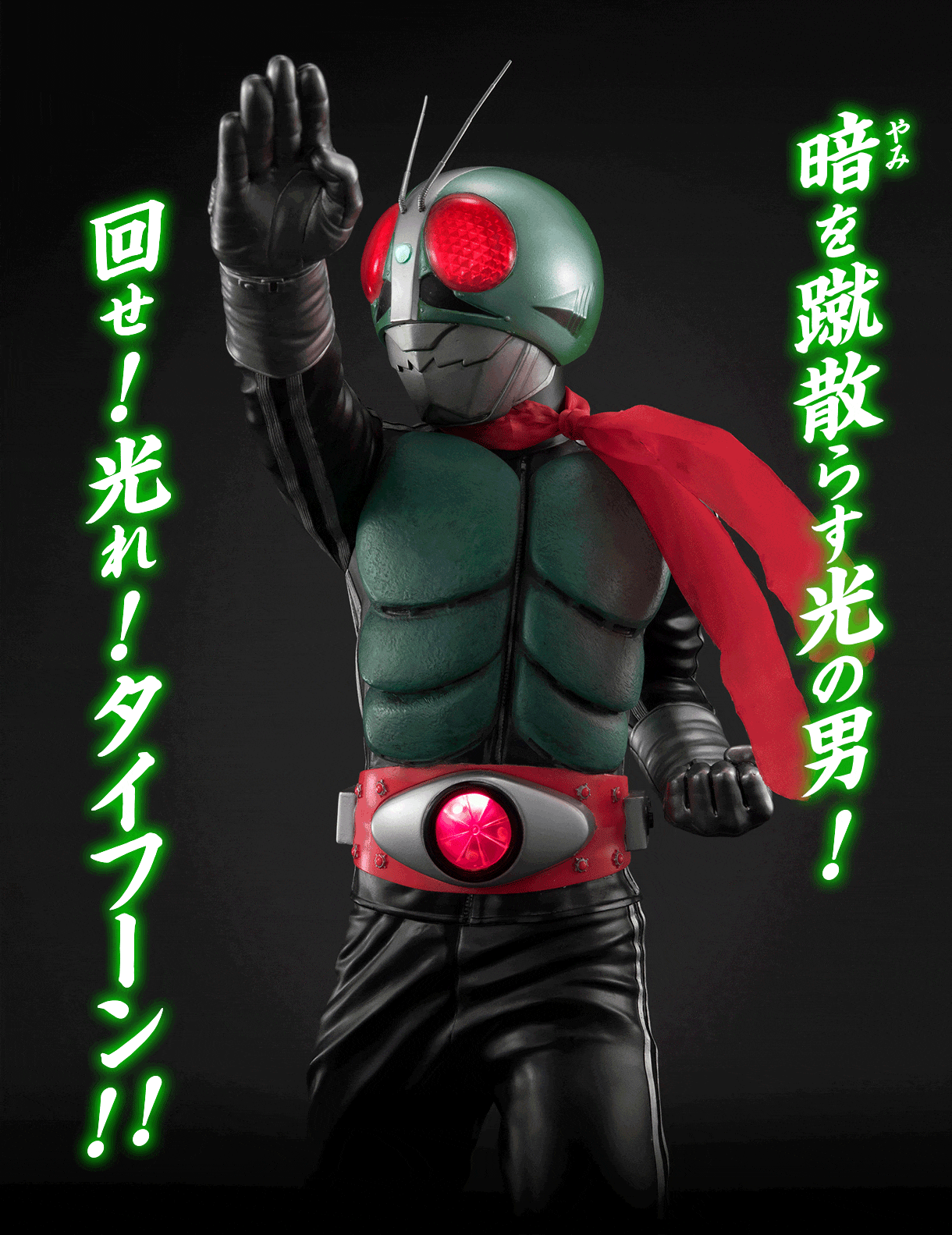 Kamen Rider Ichigo is an upgraded form of the original, after (actor Hiroshi Fujioka recovered from his injury) Takeshi returned in episode 53. Besides the exterior changes the body ability was also upgraded, no need to ride bike for the wind to press the belt and transform, now it directs inner wind energy to "Henshin" directly.


Ultimate Article Kamen Rider Ichigo stands 40 cm tall, considered the coat used back then, neatly sculpted chest armor's roughness, complex leather folds and stitches, and mimicked leather polish with paint. Includes two sets of arms with the cool "Henshin Pose" and the dynamic "Battle Pose." The biggest selling point are the head and belt light-up feature, use the base bottom switch to change between "Eyes and Forehead Signal" and "Head and Belt spinning."


Ultimate Article Kamen Rider Ichigo
Price: 27,756 Yen
Release Date: 2019/03
Specs: Painted PVC Figure (Requires 3x AAA battery to light-up), approximately 400 mm in height